You deserve the best desktop vape for the money and there are a lot of choices on the market. But the right model for you will truly depend on your budget.
You have big-name options on the market, such as the Volcano, the Herbalizer and Arizer Extreme Q, and lesser-known models, such as the Easy Vape 5.
And the truth is that all of these models have something great to offer for the right user.
But which one is best for you?
It truly depends on how you plan to use your desktop vaporizer – and how much you are comfortable spending.
Whether you prefer to use herbs, oils or waxes will be major consideration when choosing a desktop vape.
Let's take a look at the best options on the market today.
Our Picks For The Best Desktop Vaporizer

The Volcano is one of the best – if not the best – vaporizers on the market today.
You'll have three different options to choose from: Volcano Hybrid, Volcano Classic and Volcano Digit. And the main differences include: whip attachment, price, temperature control and refinement.
The classic is obviously the older version, but it costs about $200 less than the Digital.  The hybrid is new for 2019 and basically combines updated hardware, adds a phone app and a new whip attachment system.
I personally prefer the Hybrid because it offers refined option for solo sessions with the new whip system.  The updated internals allow for faster start up times, precise temperature controls via the new app are a big upgrade from previous models.
You'll find that the digital models are overall better, but the Classic does provide the same great taste with just a little less control of how your final vapor is actually produced.
The Digit offers:
LED display
104°F – 446°F temperature options
Automatic shut off switch
Air filtering and silencer
This is the best bag vaporizer on the market today.
Volcano Vape Reviews
After using a friends Volcano for the first time a year ago, there was no doubt that I needed to have this. I own a Pax which I absolutely love for use on the go, but I wanted to invest in a desktop vaporizer and wanted to go with the best.

I purchased a Volcano Digital unit with a solid valve system and it has been a dream to use thus far. The build quality, ease of use, vapor production, and taste are all top-notch and incomparable to any other vaporizer.  If you can afford this vaporizer, purchase it immediately, it is an awesome investment and you will not be disappointed.

-Vapor.com
Click here to read our review of the Volcano Vaporizer.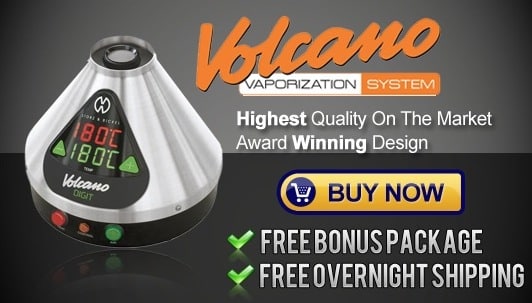 Da Buddha

An amazing name for an amazing product. A masterpiece offered by Seventh Floor Vaporizers, this model includes a three-foot-long tube whip, glass mouthpiece and an exceptional flavor. The whip and glass connection allow Da Buddha to offer a great taste – even if you burn your herb on occasion.
This model is mid-priced and one of the best desktop vaporizers, but it still doesn't meet the same quality as the Volcano in my opinion.
This model features:
Convection heating
Variable control knob
Carrying case
You'll also be able to use oils and concentrates through the E-Nail kit.
Da Buddha Vaporizer Reviews
I waited for a month before passing judgement on da Buddha. It arrived in a very short period of time and was in excellent condition. I watched the video and it was no problem using it after getting used to inhaling VERY slowly.  It uses half the medicine I was before and now I get better results.
Use Da Buddha Coupon
PUFFEDUP


Silver Surfer Vape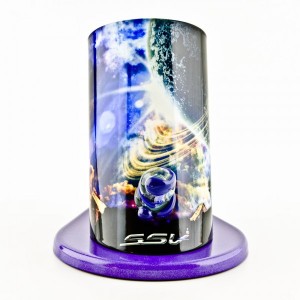 The Silver Surfer is made with hand-blown glass by the manufacturer's artisans.
This model offers:
Temperature control knobs
Ceramic heating element
Glass components for the utmost taste
Customizable with accessories
Easy-to-clean design
The SSV is an amazing vaporizer, and it has a sleek design that will match any room's décor without screaming "vaporizer" in the process.
Silver Surfer Reviews
I have tried many at home vapes for my PTSD from 4 tours in the Gulf. The SSV is smooth looking, long-lasting as well as giving a very, special magical vape.  As a professional medical patient, I give the Silver Surfer my highest recommendation.
Click here to read more about the Silver Surfer.

Arizer Extreme Q

Priced perfectly, this is one of the cheaper vaporizers on the market that still offers a bag and whip design with exceptional flavor. Sleek and stylish, this model comes with an LED display that is bright and allows you to control this model's temperature with ease.
A controllable fan allows you to take full control over your vapor, and the temperature control is adequate.
You'll even get a remote control with this unit that allows you to control it from a distance. This vaporizer is priced just under $250, and you can use the temperature control to your advantage to experience the absolute best tasting vapor. This unit allows for a temperature range of 122F – 500F with one degree increments, which is very impressive.
Arizer Extreme Q Reviews
I am extremely satisfied with this investment into a Extreme Q.  I got this one to replace a portable unit (MFLB) that quit on me shortly after I purchased it.  The Extreme Q is still working well after two years. 5 stars all the way.

-Vapor.com
Click here to read our full review of the Extreme Q.
Arizer Extreme Q Pricing: $239 @ Vapor.com


Herbalizer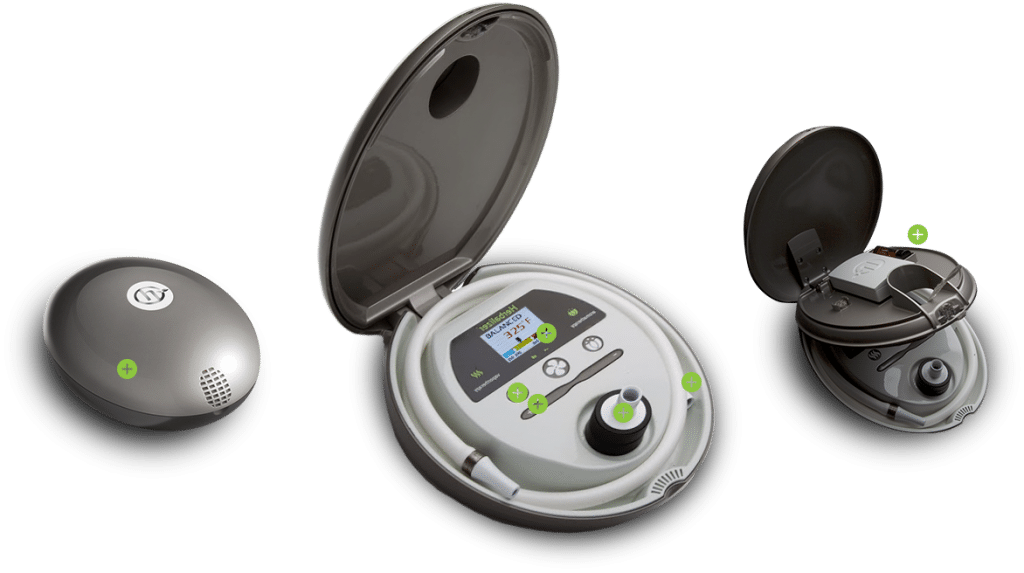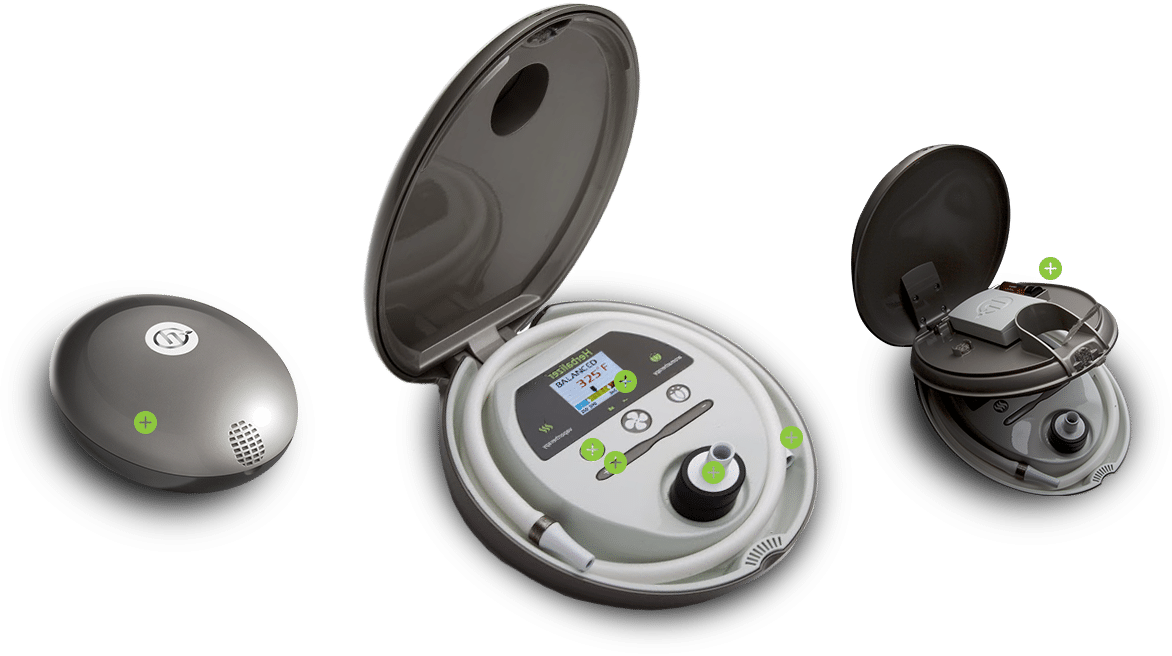 The Herbalizer is new and very different. This futuristic vaporizer looks more like a spaceship than a vaporizer, but the taste and quality are definitely out of this world. Available in a beautiful metallic color, the Herbalizer works as a:
Vaporizer
Aromatherapy machine
I really like placing my herb in the chamber and opening up the lid to allow the room to fill with its enticing aroma. It's the perfect dual-purpose vaporizer, and it won't break the bank either. This unit does include a neat hidden compartment that conceals your:
Cleaning brush
Liquid pad
Oil bottle
This model will remember your last temperature setting, and there's a precise temperature control available.
Herbs, concentrates and oil can be used with this vaporizer. The only catch is that this unit is $599.
But trust me, it's worth every penny, and includes a bag design.
Herbalizer Reviews
I have had this maybe for two years. It has been totally reliable. It heats the product to a proper temperature without incinerating it, like some glass pipe would do. The result is a very safe vapor. I change the screens about once a week and change the balloon about every two weeks. And it is fun to clean!
Click here to read more about the Herbalizer in our review.

Plenty Vaporizer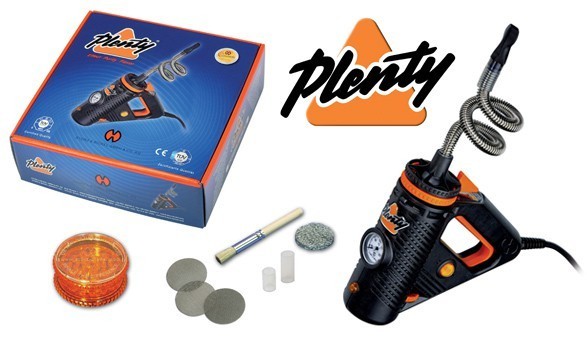 The Plenty Vaporizer is simply iconic in the industry – it's one of the best in the world.  Aesthetically unique, this model is made by the same company that makes the Volcano, and it can be used for:
Versatility allows you to change your tastes and not have to buy a new vaporizer as a result.   Technically, it is a desktop  unit sense it requires pluggin in but it so small in size, that this model is almost portable, but offers the power that all of the best desktop vaporizers on the market demand.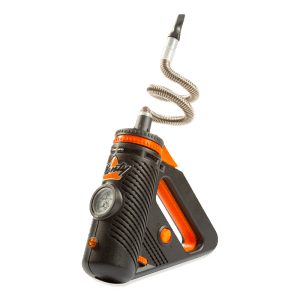 Temperature control is very precise, and the mouthpiece is removable. You'll also be able to use an extension when vaping in larger groups, and there's a long metal coil that effectively cools the vapor before it even hits your lips.
If you're looking for an everyday vaporizer with exceptional durability and vapor quality, this is it.
Plenty Vape Reviews
Best whip style handheld vaporizer on the market. Extremely well designed. Lots of great quality vapor. Very user friendly. Well worth the newly reduced $300 price tag. Very impressive piece and stands up to my Volcano unit.
Click here to read more about the Plenty Vaporizer.


Vapir Rise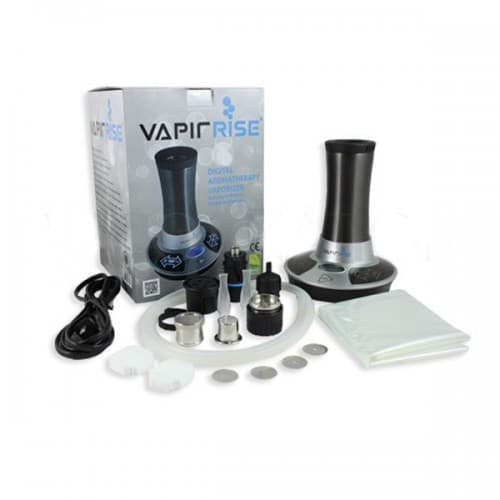 Vapir Rise is a very affordable desktop vaporizer, and this model can easily match the quality of the Extreme Q in taste. I am always the skeptic when it comes to new models, but I can't say enough about the Vapir Rise.
You can use a bag or whip to inhale your vapor, and this model features:
Loose leaf and essential oil compatibility
Balloon and direct inhalation
LCD temperature control display
Fan speed control options
Convection heating
You can even use a hookah adapter to use this model for parties or with friends. If you're in the market for something new and different, I can't recommend the Vapir Rise enough – it's so good, I use it regularly along with the Volcano and Herbalizer.
Vapir Rise Reviews
For the price I paid, this is the perfect balance of performance and value.
Click here to read my review of the Vapir Rise 2.0.


How to Use a Desktop Vaporizer

Every vaporizer is different, so we can't truly tell you how to use your model with the utmost precision.
Instead, we're going to give you a few tips on how to use your vaporizer to achieve the best taste and results time and time again.
Dry your herbs. The amount of vapor will be increased and the taste will be better if you dry your herb. There are several ways to do this: place the herb in a glass gar and place tissue on the herb; place the herb in a brown bag; place the herb in rice; or simply set it out in the sun to dry.
Grind your herb: By grinding your herb, you'll allow it to heat up evenly and faster, too.
Pack it properly: You want to pack the chamber tightly, but don't allow the herb to overflow in the process.
Inhale slowly: A fast inhale really diminishes the flavor of the vapor, so inhale slowly for the best results.
Clean the unit: Clean your unit every day, so that residual smells or tastes don't linger around for ages. If you want the best-tasting vapor, make sure that you clean your unit routinely.
Remember, the best vaporizer really depends on your budget. I would choose the Herbalizer or the Volcano (Digital) if money wasn't an issue. But we've happily tested each and every model on this list, and have given them all our seal of approval.